Newborn babies have very sensitive skin that is prone to rashes or irritation and requires special care. Learn how to manage these common skin conditions to soothe and protect your baby's delicate skin.
Sensitive Skin
Babies' skin is naturally thinner and more delicate, but some have more sensitive skin than others and are prone to allergic reactions or recurring rashes. Irritants like harsh soaps, frequent bathing or air-conditioned environments are common triggers if your baby has sensitive skin.
Signs/Symptoms:
Recurring rashes
Itchy, inflamed skin
Skincare Tips For Sensitive Skin
#1: Choose A Soap-Free Formula
Strong soaps tend to strip baby's skin of its natural protective oils, especially antiseptic soaps or bubble baths. A soap-free formula can gently cleanse your baby's skin without drying it out.
Recommended Product: ABCDerm Moussant Gentle Shower Gel
Soap-free
Non-stripping to preserve the cutaneous barrier of baby's fragile skin
Baby-safe formula suitable for both hair and body
#2: Wash Instead of Bathe 
Long baths can reduce the skin's natural oils and increase the risk of irritation. Frequent bathing can also dry out your baby's delicate skin. Limit to one bath per day, and schedule it as part of your baby's night-time ritual as baths may help some babies fall asleep easier. To prevent heat rash during the day, use a delicate washcloth or towel with a few drops of micellar water to remove sweat and dirt, keeping your baby feeling refreshed.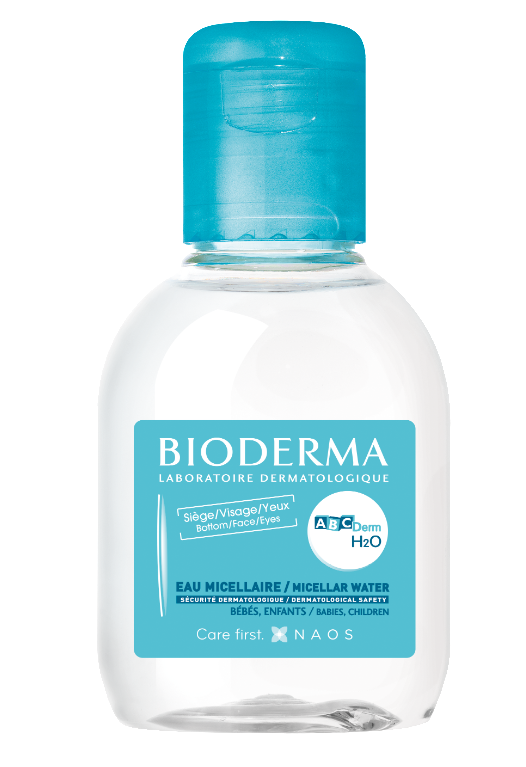 Recommended Product: ABCDerm H2O Micellar Water
1st & only dermatological micellar water perfectly compatible with skin
Suitable for babies
Enriched with fatty acid esters to rebuild the skin's hydrolipidic film
#3: Moisturise After Bath (Especially If Sleeping in Air-Conditioned Room)
Air-conditioned rooms can quickly dehydrate your baby's delicate skin, especially after a bath. Gently apply a thin layer of baby moisturiser for an added boost of hydration to maintain the moisture level of your baby's skin. If you notice your baby's skin is unusually dry, apply moisturiser two to four times a day.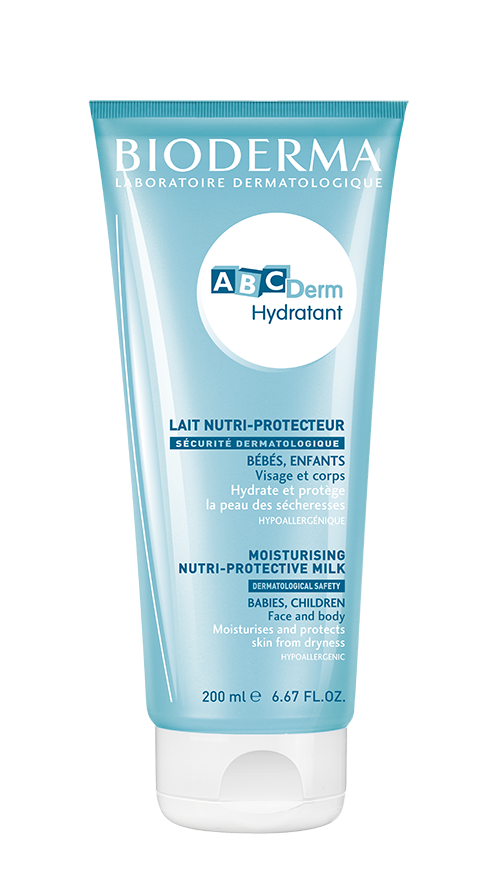 Recommended Product: ABCDerm Hydratant Moisturising Milk
Moisturises, softens and protects the most delicate of skin
Contains milk, moisturising ingredients
Gentle milk maintains pH balance of baby's skin
Dry, Eczema-Prone Skin         
Dry skin is a permanent skin condition that is characterised by tightness over the entire face and body. This is caused by an abnormality in the skin barrier that produces very little natural oil (sebum).
Signs/Symptoms:
Skin surface feels rough
Red or inflamed patches
Very dry skin is prone to irritation and/or eczema
Baby eczema (atopic dermatitis) causes red, itchy patches that usually appear on the face, cheeks, chin and scalp. Babies with very dry skin are highly prone to eczema, due to the unnaturally dry surface of the skin. Eczema may also develop on baby's elbows and knees between 6 to 12 months of age.
Unfortunately, there is no cure for eczema, and parents are only able to manage the symptoms to minimise skin irritation.
Skincare Tips For Dry, Eczema-Prone Skin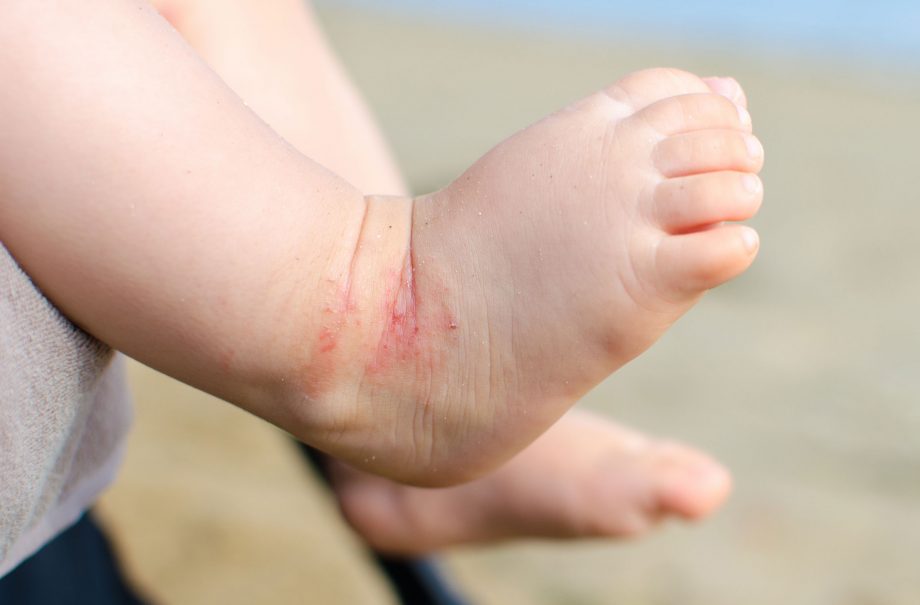 #1: Look for Gentle Formulas that Are Very Moisturising or Hydrating                                     
Since dry skin is already lacking in natural oils, using a strong soap may strip off any remaining oils and worsen the skin condition. Choose a formula that tends to be gentler on the skin. Cleansers that are suitable for both face and body are a good indication that it is gentle enough for your baby's skin. Formulas that are enriched with oils may also help restore lipids in dry skin, reducing tightness and irritation.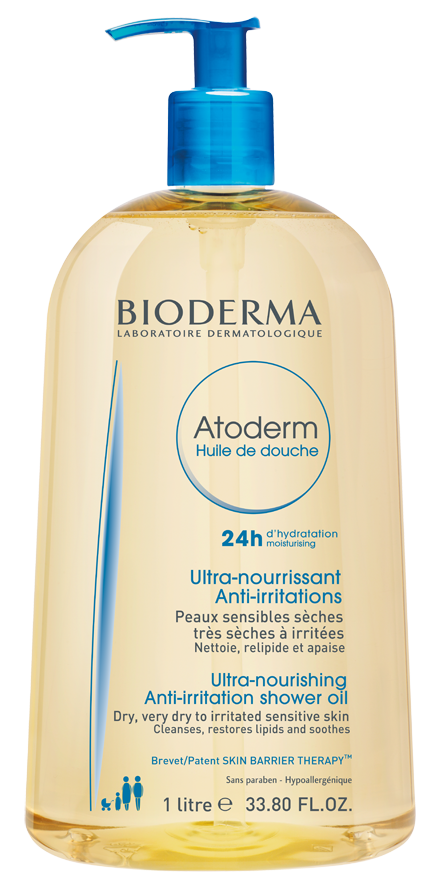 Recommended Product: Bioderma Atoderm Huile De Douche Anti-Irritation Shower Oil
Ultra-gentle hydrating formula suited for sensitive skin
Plant biolipids to help relieve tightness and reduce skin irritation
Vitamin PP helps to lock-in moisture & restore healthy skin barrier
Skin Barrier TherapyTM patented formula helps limit adhesion of S.aureus (the bacteria responsible for aggravation of skin irritation) on skin.
Non-oily, gel-like texture that turns into delicate foam upon contact with water
Suitable for both face and body
#2: Use Moisturiser After Bath
While bath time removes dirt and grime from the skin, it also severely dries out the skin, especially hot showers. Apply moisturiser immediately after a bath to hydrate and repair the weakened skin barriers to soothe tightness and redness.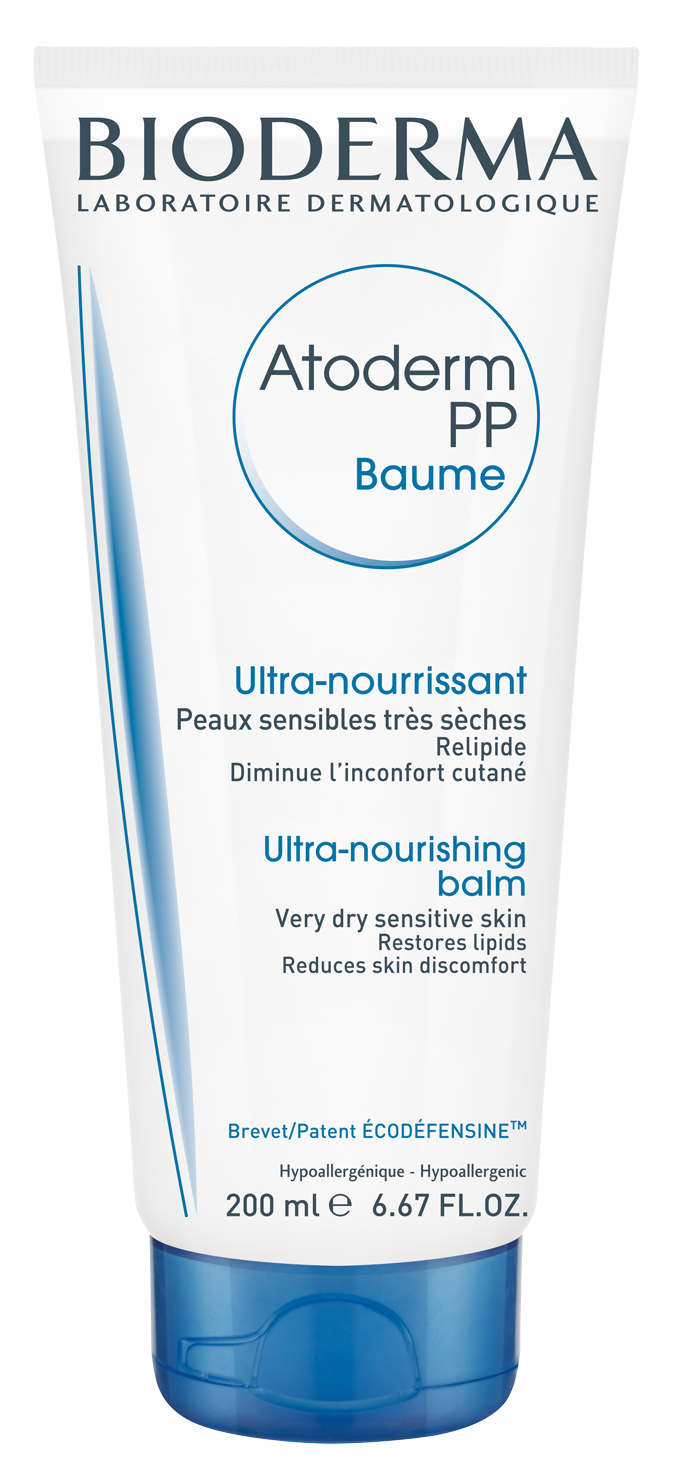 Recommended Product: Bioderma Atoderm PP Baume Ultra-Nourishing Balm
Zanthalene provides immediate relief for very dry, eczema-prone skin
Ecodéfensine™patented formula protects and balances healthy bacteria on skin by keeping skin flora healthy
Vitamin PP locks in moisture, improves skin's suppleness & restores a healthy skin barrier
Non-sticky texture is easily absorbed
#3: Use Lukewarm Water During Bath
Hot water tends to strip the skin of moisture, which can worsen dry skin. Instead, fill the tub with lukewarm water and limit your baby's bath time to no longer than 10 minutes. Harsh cleansers are the main triggers when it comes to dry or eczema-prone skin, leading to redness, dryness and irritation. Choose cleansers that are free from paraben, alcohol, soap or colorants as these ingredients are likely to trigger a reaction in those with eczema or sensitive skin conditions.
Recommended Product: Bioderma Atoderm Huile de douche Anti-Irritation Shower Oil
No paraben, alcohol, soap or colorant
Excellent skin and eye tolerance
Rinses off easily
Suitable for babies, children and adults