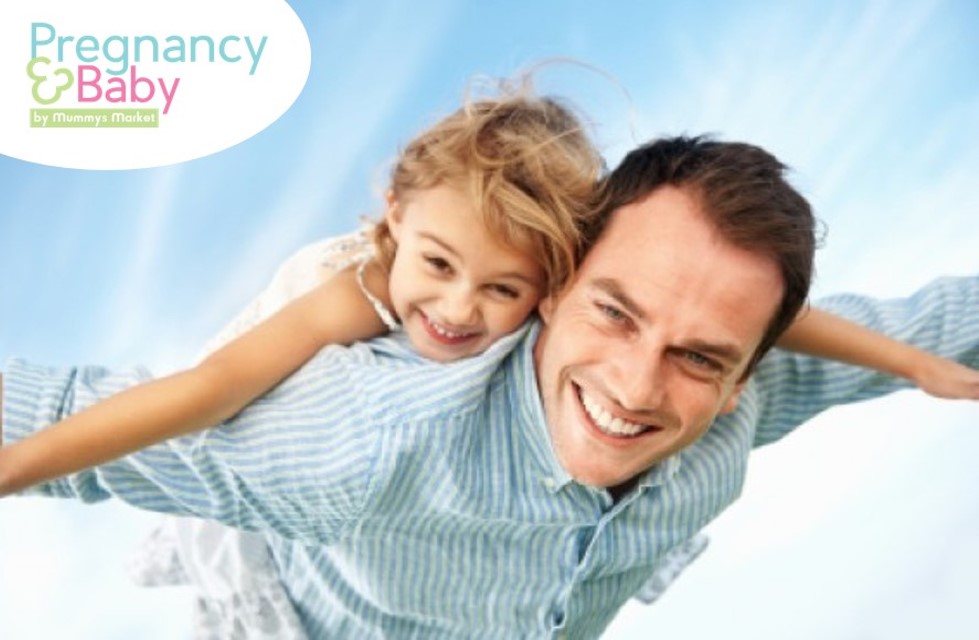 To a daughter, there is nothing in this world that their fathers can't do. There is something magical about the bond a daughter shares with her father. The bond helps her shape her personality.
6 Reasons Why Father-Daughter Relationship Is Important:
Developmentalists have focused on early father-daughter relationships as an important aspect of psychological adjustments in a later stage. An emotional attachment with their father benefits girls throughout their lives.
Here are a few more reasons why the relationship with her father is crucial for a girl:
Fathers are a role-model for their daughters. They lay foundation for love, trust and security.
A father sets standard for their daughters by which they will judge other men who come into their life.
A good bond with her father helps a girl to develop self-esteem and confidence.
Girls, whose fathers are involved in their education, do better than those whose dads are not involved.
A father's influence in early years helps daughters have a better career; they are more achievement-oriented and successful.
A loving father helps his daughter love her growing and changing body and feel good about herself.
The relationship is not static but changes as the girl develops from a little girl to a young woman.
Influence Of The Father In The Three Phases Of A Girl's Life:
Every father-daughter relationship goes through three different phases of life. Some are easy and fun while some are difficult but important.
First Phase: Influence Of A Dad During Childhood:
First phase, also known as hero dad-princess daughter phase, is an easy and fun phase, where dad is the superhero and daughter is his little darling princess. Here is how a man influences his daughter at this age:
1. Mental and emotional development:
Involvement of fathers during early stage of a girls' life helps in her mental and emotional development.
Studies have shown that toddlers who are securely attached to their dads are better at solving problems. They are able to manage school stress better with the presence of fathers at home. Daughters achieve academic success with father's warmth and affection. Girls exhibit less anxiety and withdrawal behaviors if they are close to their father.
Develop-mentalists have focused on early father- daughter relationships as an important aspect of psychological adjustments in later stage. Having an emotional attachment with fathers benefits them throughout their life.
A large scale study has shown that girls, whose fathers were absent during the first five years, are more likely to be depressed in adolescence compared to girls whose dads left them when they were aged five to ten years. If the wound is severe, then daughters can have low self esteem and trust issues.
2. Sense of security:
The men in the house are considered the source of strength and power for that family. Security is vital for girls and if she gets this protection from her dad, then it enables her to thrive in a relatively safe environment. She will be free of inhibitions and develops self-confidence.
Second Phase: Influence Of A Father In Adolescent Years:
This phase is also known as dorky dad-adolescent daughter phase. As a father, you will not enjoy the second phase much because your daughter will keep rolling her eyes to everything you say.
This phase mostly lasts from her 11th birthday to her 21st birthday. The second phase is confusing but important as she is figuring out the world and herself. Fathers prefer to step back but this is the time to step in and help her raise her self-esteem. Teach her about men and the world she will be facing in the near future. Here is how a father guides his teenage daughter in the matters of her changing body, education and psychological traits.
3. Moral guidance:
Parents' communication and connection will help girls in making wise decisions. Adolescents get attracted to bad influences; some start experimenting with premarital sex, and indulge in drugs and alcohol. A caring and loving father provides stability and moral guidance. He helps in guiding his girl through her troublesome teen years.
4. Body image:
A study done in Canada shows that daughters, who have a good relationship with their fathers have fewer instances of body dissatisfaction, depression, and low self-esteem. They develop healthy eating habits and avoid eating disorders. Also, a girl gains confidence about her body image if her father appreciates her appearance.
5. Confidence:
Fathers' involvement plays a vital role in daughters' self-confidence. Fathers who are affectionate towards their little girls provide them a sense of self worth. If fathers ignore them or treat them harshly, then the girls become cynical and feel worthless.
The absence of fathers or inability to deal with conflicts with fathers leads to low self-esteem in young women.
6. Education:
A study done by the US Department of Education has concluded that fathers who are actively involved in their daughters' academics were more likely to have straight As than girls whose fathers didn't pay attention to them. Well-fathered daughters had better verbal skills and intellectual functioning.
Absence of dads in daughters' life can lead to difficulties in the learning process. Daughters with absent or uninvolved dads usually perform poorly in school.
Third Phase: Influence Of The Father In Adulthood:
This is the best phase, which is also known as the world's greatest dad – adult daughter phase. In this phase both can communicate and understand each other. This is the time a father should guide his girl in her career, love and marriage.
7. Career:
Dads help their girls think logically, solve problems, become competitive and become goal-oriented. A man helps his daughter believe in herself and encourages her to follow her dreams.
8. Romantic relationship:
Daughters learn what to look for in a romantic relationship by observing their fathers' behaviors and actions. Tests have proven that if a daughter has a healthy and loving bond with her father then it's easier for her to find a caring, loving boyfriend or spouse in the later stage.
A father sets standard for his daughter, and she judges the men in her life based on those standards.
Happy marriages are associated with warm and secure child-parent relationships. A girl tends to be anxious, insecure and aggressive if her parents have marital problems.
9. Handling stress:
There is an intriguing link between how daughters deal with stress as adults and the kind of bond they had with their fathers during their growing stage. A woman who does not have a good relationship with her father had lower morning cortisol level than normal.
Cortisol is also known as stress hormone. Low level of cortisol makes a person sensitive and overly reactive when faced with stressful situation. Girls with warm, supportive fathers have lower pretask cortisol levels.
Now you know how important it is for your daughter to have you in her life. You must be doing all the right things, but may want to work on it further to build on the relationship.
Continue on next page...
---
Ways To Improve Your Bond With Your Daughter:
Here we help you with some tips:
When she is a little girl:
Respond quickly to your baby's cries. Hold her in your arms, sing or talk to her often.
Little girls love praises from their fathers. Compliment her when she achieves some task, no matter how small it is, for example tying shoe laces or brushing her teeth. Give positive feedback when she cannot complete the tasks.
Participate in activities together, particularly sports.
Be involved with your girl's school work, her projects, and exam preparation.
Meet her friends; help them organize a slumber party or a get-together.
When she is a teenager or an adult:
Invest time in your daughter: There is no quality without quantity. You need to spend ordinary time with her to make it extraordinary.
Go on a drive with her, just the two of you.
Teenage girls need their space and privacy, provide her the space she wants but always be available when she needs you or when you feel she might get into trouble.
Trust her.
Things you say to her last a lifetime for her. Therefore, always talk encouragingly and give positive feedbacks. Criticizing her will only hamper her self-esteem and confidence.
Share your emotions with her, so that she will share hers with you.
When you are with her, pay complete attention to her. Show interest in her life and problems. Be sensitive to her needs.
Set appropriate ground rules and also grant her the right amount freedom from time to time.
A father is the head of the family, to whom the children look up to for support and guidance. We know how a man influences his daughter to have a better life. And an active dad goes out of his way to keep his little girl happy.
But what happens when that most important person is not there in a girl's life?
A Father's Absence And Its Effect On Daughters:
Children may not have a father for several reasons including a divorce, legal separation, incarceration, or death. A dad can also be absent in a child's life as he is busy with work or is emotionally unavailable.
The effects of the father's absence are highly detrimental to the overall wellbeing of girls. Fatherless daughters are deprived of affection, confidence and self worth.
An absent father or father figure creates a void in a girl's life, and others try to influence her actions and attitude. Such girls allow others to define them. According to authors Franklin B. Krohn and Zoe Bogan, girls who do not have fathers become desperate to have men in their life and long for their attention.
The absence of the father triggers hormonal changes in girls which jumpstarts puberty. This along with other behavioral problems could be the reasons why fatherless daughters have early menstruation and teenage pregnancy.
Girls seek support of their father in their academics, especially in mathematics. Krohn and Bogan say: "Mathematics is typically associated with masculinity therefore females without father figures may have less interest in the subject matter. Females are discouraged from pursuing a career in mathematics and father absence contributes to this phenomenon by not providing them with a male role model to stimulate interest."
A father-daughter relationship is so crucial for a girl's development that his absence cannot be filled by anyone. Therefore, it is never too late to build the bridge between you and your daughter.
Ways To Fix A Broken Father Daughter Bond:
Healing starts once you share your sorrows with others, preferably friends or a therapist. Share your pain and wounds by talking or perhaps writing about it.
Don't let past dictate your present or future; you have the power to control your own life.
Daughters need to know whatever happened was not their fault. She was not responsible for your absence from her life.
Talk to your daughter. Tell her how you missed her. Ask about her emotions, and how she coped with your absence.
Give confidence to your daughter that you will be there in every walk of her, and will not desert her again.
Have patience, and give time to your daughter to come to terms with reality. She may not readily accept you, but your perseverance can win her confidence.
Your daughter will recognize and understand that you are making sincere efforts to get closer to her. But for some girls, this relationship can never be rebuilt. In fact, they would shred at the mention of their father. Why?
Inappropriate Relationship Between A Father And Daughter:
Unfortunately, incestuous relationships happen between a father and daughter. Incest is a sexual relationship between close family relatives. This inappropriate relationship between a dad and a daughter can give the girl a lifetime of trauma. It has a huge impact on her psychological growth.
It may also lead to emotional problem, borderline personality disorder or substance abuse. She might grow to feel worthless unless she engages in a sexual relationship with a man.
The inappropriate incestuous relationship brews anger and poor self image in the girl. She develops hatred for both the parents.
Instances of fathers taking advantage of their daughter's innocence and vulnerability are not many but they are not rare too.
However, such episodes should not make us lose our faith in the pious dad-daughter relationship, because for every one such instance we have innumerable examples of loving fathers who can do anything for their daughter's happiness.
Subscribe to our mailing list and LIKE US on Facebook for the latest updates on your pregnancy and parenting!