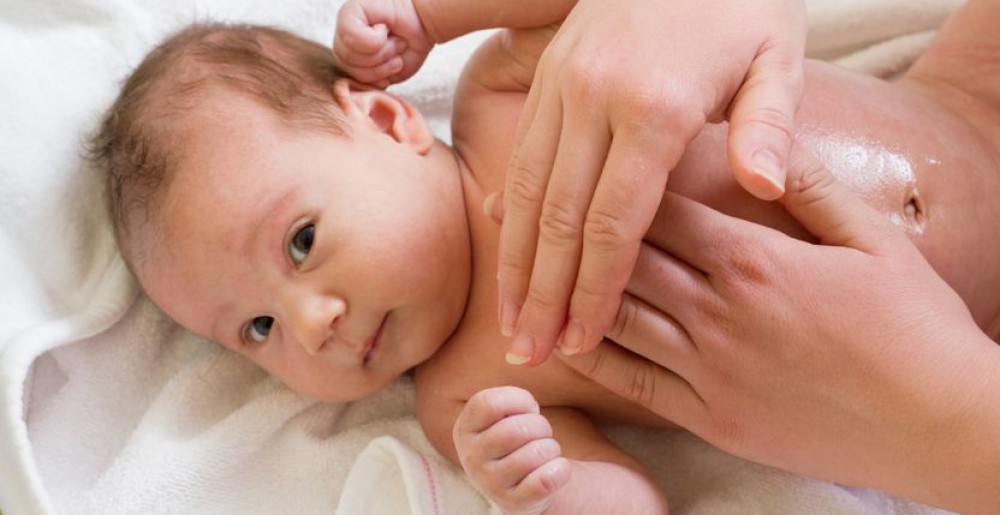 Chinese Pediatric Massage, more commonly referred to as paediatric tuina, is not just a helpful aid in treating common ailments in babies and young children, but it is useful as a preventive measure too. Find out more about this unique form of external therapy that is thought to have originated and practised in China for at least 700 years. 
Traditional Chinese Medicine (TCM) is fast catching on as a highly effective treatment in paediatric care, and its therapeutic methods include tuina, acupuncture, moxibustion, cupping, ear-seeds, guasha (skin scraping) and plum-blossom needling. In particular, parents of younger children are turning to paediatric tuina, viewing this as a more proactive method to reinforce the constitution of weak and sickly children. Among practitioners, tuina is also generally the preferred method as it can be applied on children from birth to about 4-6 years of age.
Increasingly, "prevention rather than cure" is becoming the first line of defence for concerned parents who would rather improve the existing health of their child as opposed to starting treatment only as and when symptoms develop. For parents seeking alternative solutions to conventional western medicine, paediatric tuina is also considered safer with less side effects, as it can reduce the amount of conventional drugs children are required to take; antibiotics for example.
So what exactly is paediatric tuina? Generally, it is a form of external therapy that is applied to stimulate specific acupuncture areas on the body, in order to treat and prevent ailments common in young children. However, unlike acupuncture, massage techniques are used instead of needles to influence and regulate the flow of qi (circulating life force) within the body, strengthen the immune system, and even help mental development. 
---
How Tuina Can Help
"According to Chinese medical theory, children correspond to the rising of yang energy within the yin. A characteristic of their energy is its volatility, which means rapid changes in the state of their health," says Dr Elisa Rossi, MD, an acupuncturist and licensed psychotherapist.
"They get sick very easily, yet respond to treatment just as quickly. When they are ill, it is often possible to balance their energetic systems using small and gentle interventions. Chinese medicine thus helps accomplish this very effectively," continues Dr Rossi.  
TCM practitioners note that many paediatric ailments such as constipation, poor sleep, agitation, rashes, cough, catarrh or asthma arise due to "accumulations" that revolve around overindulgence, especially food. Food accumulation does not refer to acute indigestion however; but rather an excess that comes from eating food of the wrong quality, quantity and frequency. As a result, this excess can adversely affect the body's qi, stools, emotions, and so on, hence creating blockages which will then need to be released. Accumulation also easily transforms into heat within the body, which is also the cause of "heaty" conditions such as the build-up of phlegm.
Without being too invasive, paediatric tuina is thus able to free accumulations and expel the body's excess heat while also reinforcing qi. "We see big changes in treating children who are tired, whining, clinging, have poor appetite, lack of energy or get sick often," highlights Dr Rossi, who, since 2005, has also run Xiaoxiao Clinic, a paediatric centre that specialises in treating children using tuina and acupuncture techniques.
"We can also do a lot for babies who wake up many times during the night, for toddlers who are agitated, angry or stubborn, or older children who are hyperactive, with difficulties in concentrating and staying still. Some other paediatric problems that are easy to treat include acute abdominal pain in infants, constipation, diarrhoea, and nocturnal enuresis; other issues such as eczema or asthma take longer to cure, but Chinese medicine is still a good choice for them." 
---
Tuina – An At-Home Possibility
"Paediatric tuna is significantly different from tuina for adults," says Dr Rossi. "It requires specialist training because of the specific features of children's physio-pathology, symptoms and diagnosis.  On the other hand, because it uses only a few, relatively simple, main techniques, it can be learnt fairly easily. Basic sequences can also be taught to parents."
Tuina treatment for children is generally a sequence of 8-10 massage techniques (fa), mainly pushing (tui) and kneading (rou) along specific lines or points. Each fa is usually done for 1-2 minutes, with the child either lying down or sitting in the lap of the parent. Traditionally on the hand and forearm points, the right side is used for girls, the left for boys, with other points/lines used bilaterally.
Parents or caregivers can apply a simple sequence of tuina techniques to be applied once a day at home or more often if the child is having a more serious ailment such as fever. The order does not matter, but the techniques should be applied together and can even be done while the baby is sleeping or feeding. The stimulations should also be "neither too light to obtain an effect, nor too heavy, unpleasant or harmful," advises Dr Rossi.
Because of tuina's popularity, some parents are also opting to attend courses conducted by certified therapists, to learn more about techniques and how to administer these to their children at home. In fact, most practitioners actually encourage the extension of the treatment beyond the confines of the clinic, particularly if parents notice that their child is under any kind of stress, or if the child seems less energetic or exhibits an imbalance of energy.
Besides basic tuina techniques that may be designed according to the needs of the individual child, parents are also advised how to modify their child's diet and daily habits. Once parents get familiar with administering therapy to their child, the treatment is reinforced, and they are also empowered with improved self-confidence in understanding their child's health and temperament. Overall, a better child-parent relationship is further fostered in the long haul as the power of touch is extremely beneficial for closer bonding.